It is Fly Right's prayer that you are doing well!
We have been hard at work building a faster, more productive and very secure new website. Your personal data is already transferred into our encrypted database.
We need you to update your account, and we've added detailed instructions in this email on how to do so. It will only take you a few minutes, and we'd appreciate if if you would do it sooner rather than later to keep our records up-to-date!
So let's start!
(1) What we need from you is to click here: www.flyright.org and when you get to the home page there will be a place to SIGN IN. Click on that white lettering.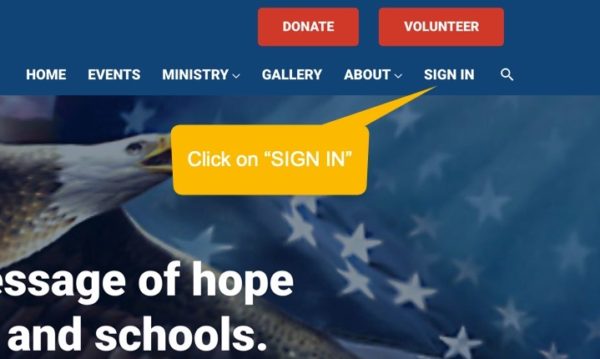 (2) You'll then be taken to the login screen where you'll want to click on "Lost your password" because your old password will not work.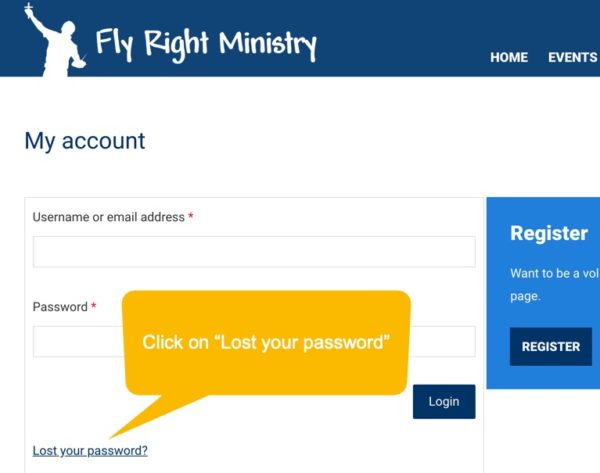 (3) After you click on "Lost your password", then next screen will allow you to receive an email where you can change your password. On this screen, please enter the username you received in the instruction email OR enter the email address from which you received the instruction email. Click on the blue "Reset Password" button.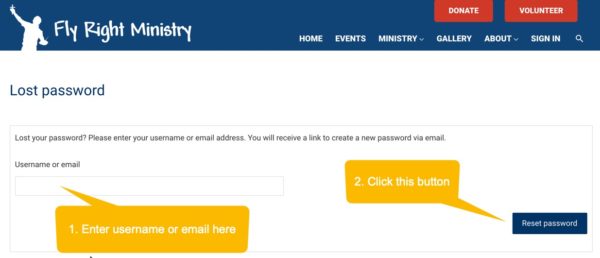 (4) You'll then see this screen to confirm that it has sent to your email a link with which to change your password:

(5) Now you should then receive an email within a few minutes with a link allowing you to change your password. Click on that link.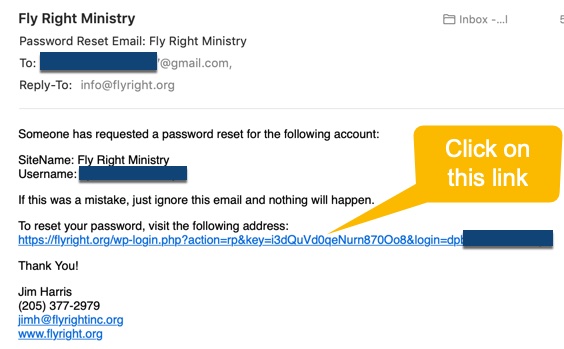 (6) The next screen is where you can change your password, and you can use the default password provided (it is calculated to be unique to you) or enter your own password of at least medium strength.
Write down your password in a safe place for future use.
Click on "Reset Password".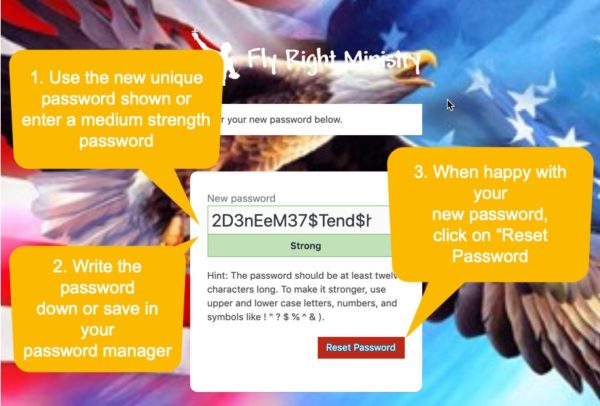 (7) You'll then be asked to login. Do so: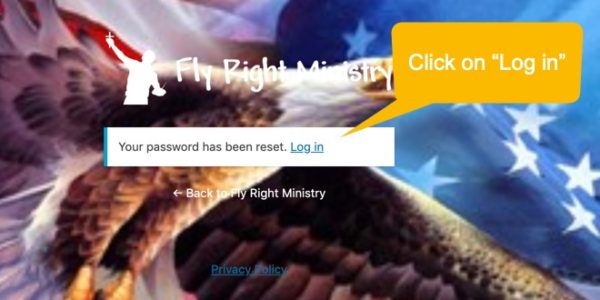 (8) Then login: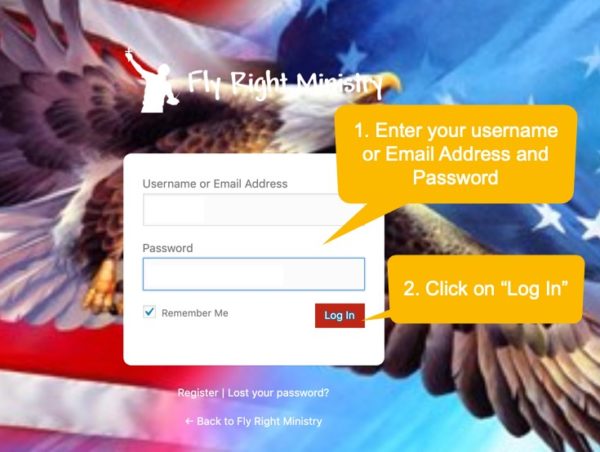 (9) Once you get logged in, please update any out-of-date information that may be on your profile by hovering on "MY ACCOUNT" at the top of the page and then clicking on "YOUR INFO".

(10) Choose the left-hand tab "Profile Details" and anywhere you see that needs updating please do so.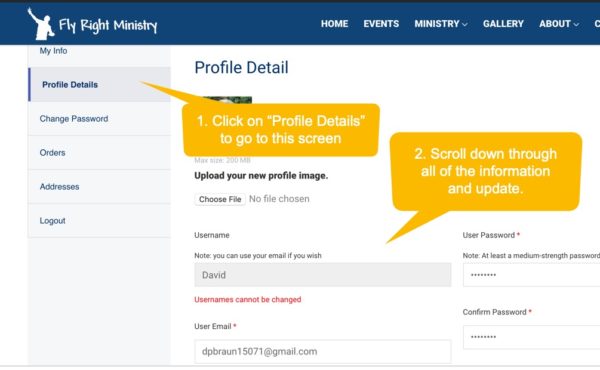 Also, note that there are fields with red asterisks (*).  These are mandatory fields that must be filled in.  If you do not have something to put there just type in NA for Not Applicable.
(11) At the bottom, there is a square that needs your checkmark to agree to our "Agreements".  Once you click there, click on the blue button that says, "Save Changes".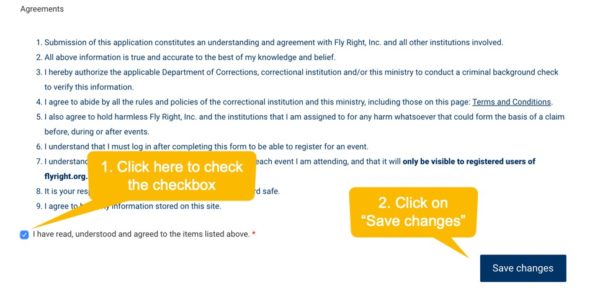 Feel free to look around after you finish this.
We have events for which you can sign up, and we have a new feature, an image gallery (click on the "Gallery" menu item), that you can explore. This showcases some of our events and will continue to grow as we obtain more material.