Birmingham Banquet February 16, 2023
February 16 @ 6:00 pm

-

8:00 pm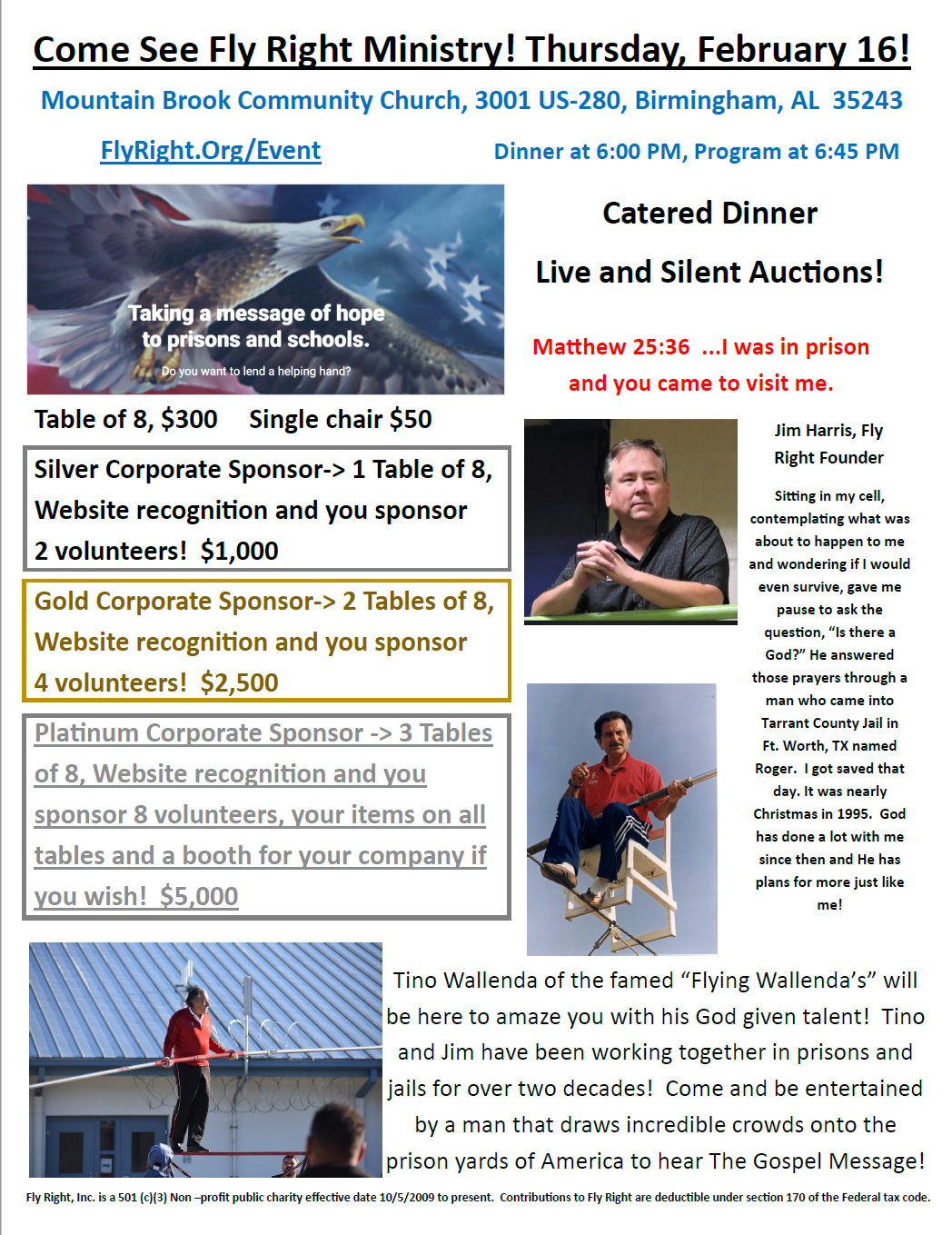 Thank you for visiting our Alabama 2023 Banquet!  Fly Right is back on track from the Covid shutdowns! 
We want your help to support our events here in Alabama and elsewhere in the Southeast!  Hopefully, by the time this banquet is over, we will have posted many events for you to attend!!
If you would like to buy a chair or two, a table of 8, or be a sponsor please see our featured image for pricing.  Click here to go to our donation page and describe what you want and pay for it with the options displayed.  We will receive an email and take care of the rest for you!  Those who choose to sponsor us at the corporate level will need to email us by clicking here.  In that email please provide the Name and Hyperlink to your business so it can be added in here and at the banquet.
Corporate Sponsors:
Gregg Mayo of Mayo Management is a sponsor!  Thank you so much!!  His business runs Lynn's Hallmark – Campus Spirit – SportsMania, all located in Alabama!  Thank you Gregg!!
A PDF version of our flyer can be downloaded by clicking on the button below!